The Bridge at 211 is a hub for artistic, cultural, and social events. We're here to engage, enrich, and support our community as a meeting place, a home to the arts, and a partner to other groups.
We are part of Salem's rich heritage and an active participant in its future as the place to connect, celebrate, and learn.
Concerts. Community events. Classes. Performances. Theatre. Art galleries. Films. Forums. Lectures. Parties. Weddings.
Sign up to receive our news and updates.
Or follow us on social media!
​
As a non-profit community group, we're always looking for volunteers in these and other areas:
​
Event hospitality

Event setup and breakdown

Gardening and landscaping

Building maintenance:

Painting

Minor repairs

Cleanouts

Fundraising
​
Looking for a venue for your own event or program?
​
Talk to us. Come in for a tour.
211 Bridge Street,
Salem, MA 01970
​
978.744.3224 |
​
Office hours: Wednesday and Friday, 8am-12pm

Our address is 211 Bridge Street, Salem, but the way to our front door is the courtyard entrance between 20 and 28 Federal Street. Park on the street, at the municipal lot between Church and Federal Streets, or in the Museum Place Garage, 1 New Liberty Street.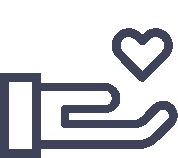 Please support The Bridge at 211!
​
Your contribution will enable us to expand our programming
and maintain our historic building.
Thank you!
The Bridge at 211 is a registered 501(c)(3) non-profit organization, and your donation is fully tax-deductible.